As a Management Information System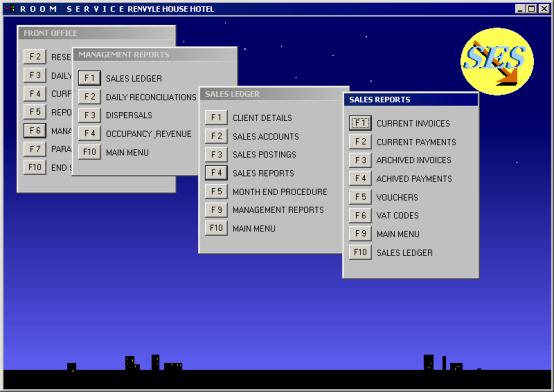 Room Service 2000 allows you to improve the way you manage your business. Room Service allows managers instant access to the information that they require. The program offers a series of management reports that have been designed based on the information requirements of actual hotel managers. These Reports are printed both directly from Room Service 2000 but also to Microsoft Office Product such as Excel and Word.
You will require a fully licensed copy of Microsoft Office 2000 to produce these reports.
Below are two such reports.
Revenue by Nationality -Source Report.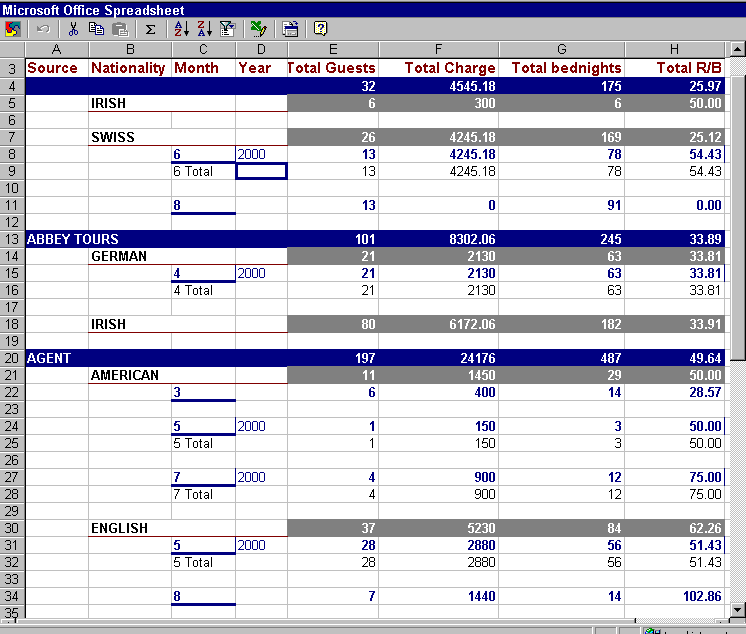 Nationality - Source Chart
The program will also help improve your marketing abilities. This is achieved by allowing you to identify your customer base. You can monitor the type of guests that you are currently attracting, plus the sources of their bookings. This information can be used for advertising and direct mail promotion. The Room Service 2000 Guest Database allows you to create mail shots to any customer or group of customer you want.