Is User Friendly
Below are some of the screens that are contained in the program. Pay particular attention to the drop down boxes. These boxes allow the user to navigate around the program through all details relating to a particular transaction.
THE CONTROL SCREEN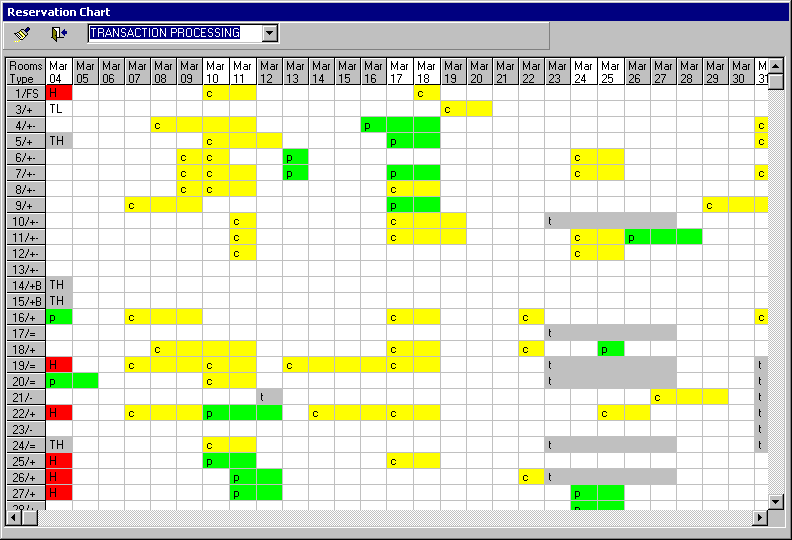 The control screen allows the user to see at a glance the reservations currently on the
system.

The screen is colour coded to allow the user to distinguish between booking types. They are also marked with a symbol, i.e. "p" = provisional booking, etc.

Both the symbols and the colours can be changed in the Room Chart values screen.

By clicking on a room in the control screen one brings up the details of that reservation, i.e. was a deposit paid, what are the customer's details, does the client have any
particular. preferences etc.

This information is shown in the Reservation / Check –In Screen.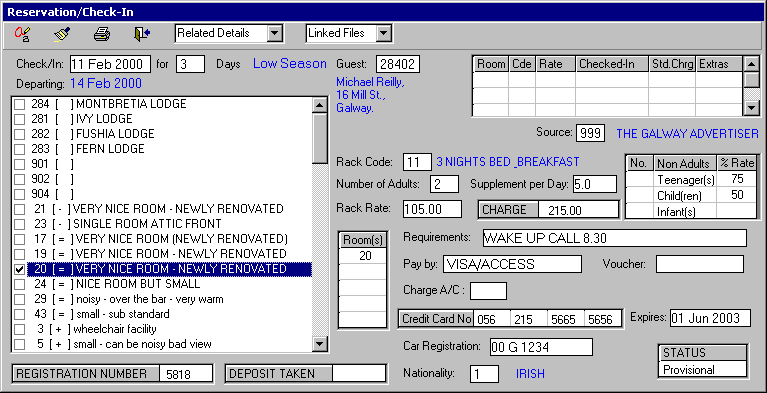 From the Related Details one can enter a deposit.
Note the rooms listed to the left. These rooms are available.